Ministry Websites
Here are a few other links to websites that we either host, design, or maintain in one way or another…
– This is the only ministry website that is 100% ours!
This website is a database of churches, yet it fulfills many other needs at the same time. It is a work in progress. Here are a few of the functions that the site will have when we are done.
A database of churches here in Brazil
An exact location of churches on Google maps
An extended profile for churches where they can share files, pictures, videos, news and beliefs.
A database of missionaries sent out from churches here in Brazil.
A mini website for missionaries where they can upload prayer letters, post pictures, communicate with supporters, and not maintain their own website.
– We developed and maintain this site to help Jim and Pat King.

By translation, Amigão do Pastor means "The Pastor's Friend". It houses all the past editions of an independent Baptist periodical. This periodical was started by Bro. Jim King in 1991. We have helped restore all the past editions of this periodical as well as digitalize and distribute the books that were previously published by Bro. King. The website also contains many messages, Power Points and other helpful literature resources for pastors.
– We designed and maintain this site for Allen Johnson and Wings Bearing Precious Seed.
True Victory is an outreach of Wings Bearing Precisou Seed. The website is an extension of the ministry that helps reach people all over the world with the Gospel. We target people at the Olympics and World Cup presenting the Gospel by showing people the true victory that Christ had over sin and the true victory we can have in our lives through salvation. The Gospel is presented many different languages on this website also.
– We designed, developed and maintain this site for Dan Johnson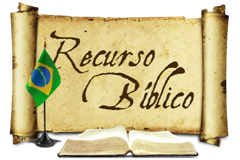 This is a very valuable resource. Recurso Bíblico, translated "Bible Resource", is an excellent tool for pastors and lay people alike. It also contains good literature as well as many studies, manuals, Bible institute material, and many other resources. Pastors all over Brazil will be able to display and distribute their materials on this website.
– We designed this site for Allen Johnson
This site contains an interactive readable Spanish Bible. We also have a store where we sell Bibles to people from many different countries. The Bible in the Spanish language, as is the case in many other languages, has been under attack. We are working to help promote and preserve a Spanish Bible that is based on the Textus Receptus.
– Here is a list of the Facebook pages we have helped develop, promote and maintain. It has been difficult to continue this work over the past few years as our ministry responsibilities have increased.
Most of the pages have the purpose of spreading the Gospel in different languages. If you know someone that speaks one of these languages and would like to share the page with them, we would appreciate it. Our goal is to give out the Gospel, encourage missionaries, develop contacts, and share resources in each of the different languages.
Here are a few other pages I have worked on more closely related to a church or another ministry.